NOW PLAYING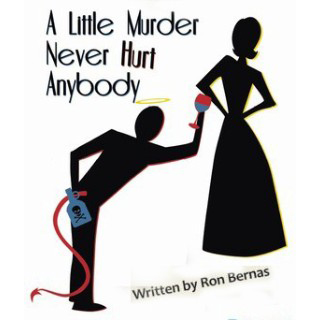 A LITTLE MURDER NEVER HURT ANYBODY
by Ron Bernas
directed by Claudia Scott

It's New Year's Eve at the Perry mansion, and Julia and Matthew Perry seem to have it all. But Matthew wants something more -- to be rid of his wife Julia so he can have some real fun! He resolves to murder Julia by the new year's end, and tells her so. She vows to stay alive, and tells him so. And so the game begins -- a hilarious year-long match of wits and the witless. While Julia cleverly dodges Matthew's devious murder attempts, the Perry friends and staff are dying off mysteriously. It seems Matthew is successful in murdering everyone but Julia.

Featuring:
George Baughman
Nicole Dallo
David Fedewa
Chuck Goddeeris
Ken Kelley
Maggie Savage

Show dates:
Fri 04/19, Sat 04/20, Sun 04/21, Fri 04/26, Sat 04/27, Sun 04/28
Fri 05/03, Sat 05/04, Fri 05/10, Sat 05/11

Friday & Saturday performances - 8pm
Sunday matinees - 2pm

Tickets - $14
Reservations can be made by calling (313)532-4010 or emailing rcptickets@gmail.com.
AACTFEST
Congratulations are in order for the cast and crew of Echoplex, RCP's submission to this years state AACTFest. Echoplex took 3rd place and a slew of other awards. Way to make us proud!