KICK OFF FUNDRAISER
I'll Be Waiting
by Adam Emperor Southard
directed by Heather Hudson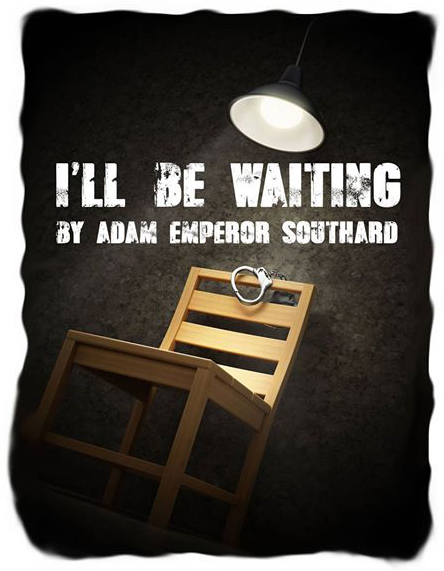 The evidence of violence is there: Crissy's blood and fingerprints are on the steering wheel; her broken necklace is found at the crime scene; even her abandoned and torched car points to an attempted cover up. The only thing missing is Crissy. Sheriff Mills knows the longer he takes to put the pieces together, the less likely he is to find the young woman alive…if she's alive. But as he sets about questioning those closest to Crissy, Mills discovers each lover, brother, and friend reveals a different dark side to the story surrounding Crissy's disappearance, leaving him to doubt his own conclusions at the tragic end. I'LL BE WAITING by Michigan native Adam Emperor Southard is a suspense thriller about buried secrets, love, anger ... and vengeance.

Featuring: Dave Durham, Eric Lennemann, Kori Bielaniec, Lance Alan, Daniel Croft, Patrick Yee & Erin Hobbs

Tickets Thursday, September 8th 8pm
Tickets Friday, September 9th 8pm
Tickets Saturday, September 10th 8pm
Tickets Sunday, September 11th 3pm

General seating only for the Kickoff Fundraiser.
OUR 2016-17 SEASON
Minus Some Buttons
by Mark Dunn
directed by Barbara Mathers
Oct 28th - Nov 12th
The Kings of Unionville
by James R. Kuhl
directed by Lance Alan
Jan 27th - Feb 11th
The Gin Game
by Donald L. Colburn
directed by Jim Howland
Apr 28th - May 13th