NOW PLAYING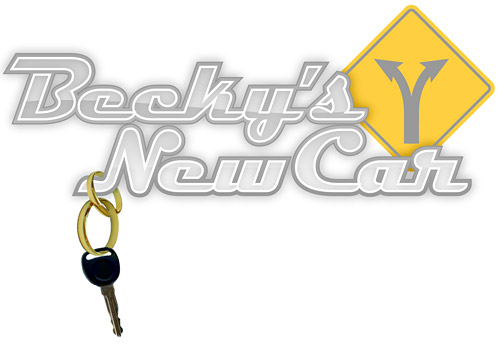 BECKEY'S NEW CAR
by Stephen Dietz
directed by Timothy Bond

Have you ever been tempted to flee your own life? Becky Foster is caught in middle age, middle management and in a middling marriage - with no prospects for change on the horizon. Then one night a socially inept and grief-struck millionaire stumbles into the car dealership where Becky works. Becky is offered nothing short of a new life and the audience is offered a chance to ride shotgun in a way that most plays wouldn't dare. Becky's New Car is a thoroughly original comedy with serious overtones, a devious and delightful romp down the road not taken.

Featuring:
Rikki Schwartz, Jacob King, Alexis Reyes, Larry Rink, Emma Kennedy, Barbara Mathers & Lance Alan

Friday Jan 23rd 8pm
Saturday Jan 24th 8pm - SOLD OUT
Sunday Jan 25th 2pm
Friday Jan 30th 8pm
Saturday Jan 31st 8pm
Sunday Feb 1st 2pm
Friday Feb 6th 8pm
Saturday Feb 7th 8pm

The Online Box Office is open. Order Becky's New Car tickets now!